My MoPacer Music Video. :)
6-14-10. The MoPacer completed the 2010 Hot Rod Power Tour! 9 days and 2700 miles! Had a few minor problems, but otherwise we had a great time and the Pacer's A/C worked perfectly. It was a very hot Power Tour. I posted about 400 images here:
http://www.flickr.com/photos/9154880@N07/sets/72157624292701290/

Latest News!
In preparation for the 2600 mile round trip of the 2010 Hot Rod Power Tour, the MoPacer got an NOS speedometer installed and also got a replacement fuel gauge and instrument cluster voltage regulator. Also, the yellowed plastic cluster was painted bright white to help illuminate the speedometer during nighttime driving. Be sure to come back to see images from the Power Tour!
Thanks! Anna Beth
10-15-09 There is a MoPacer clone on the streets. A father & son restored a Pacer and painted it exactly like the MoPacer and took it to a show near St Louis. Car and Driver magazine liked it enough to put in their magazine.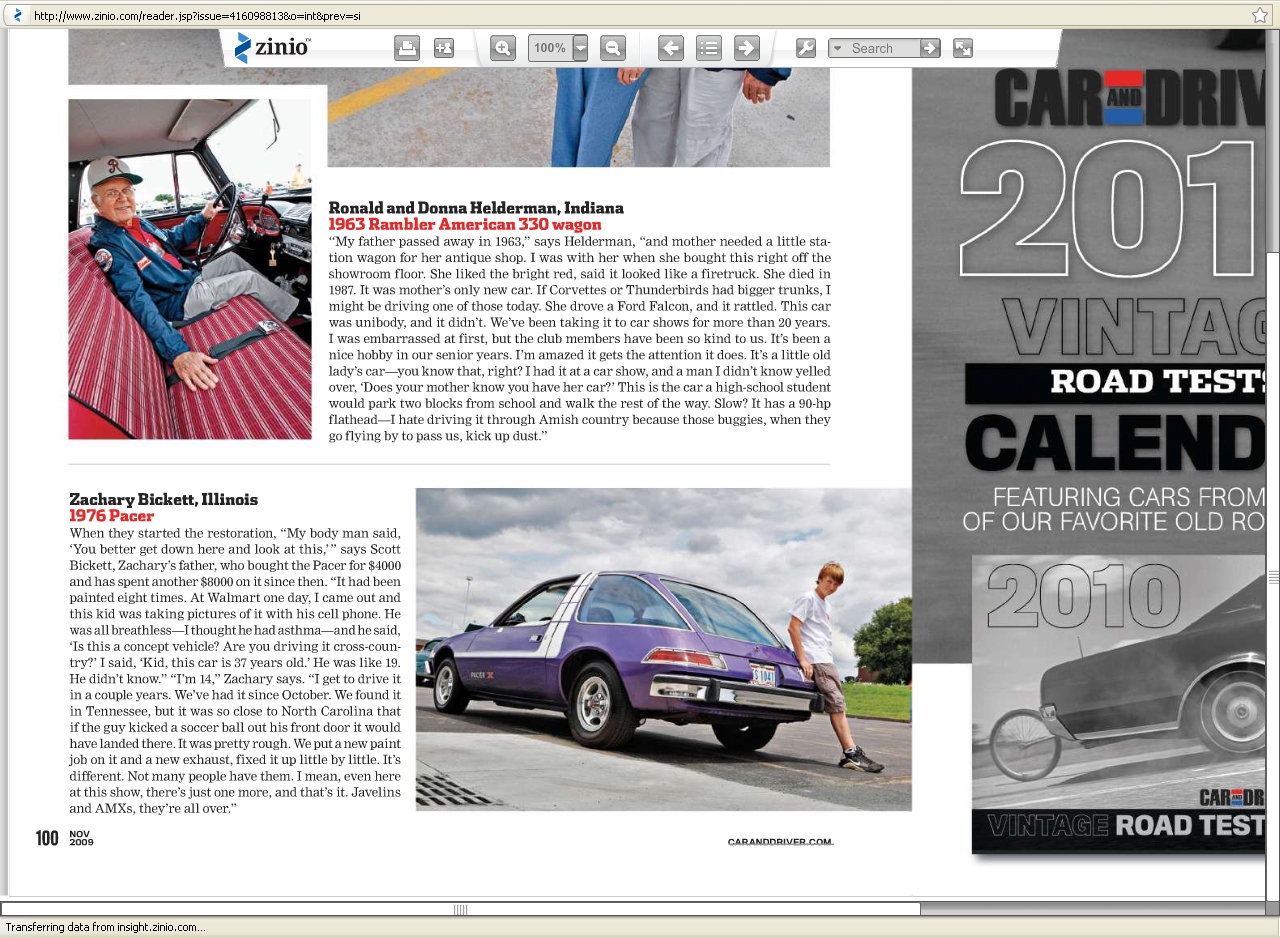 The MoPacer wins 1st in Class at the 2009 O'Reilly World of Wheels Show in Shreveport, LA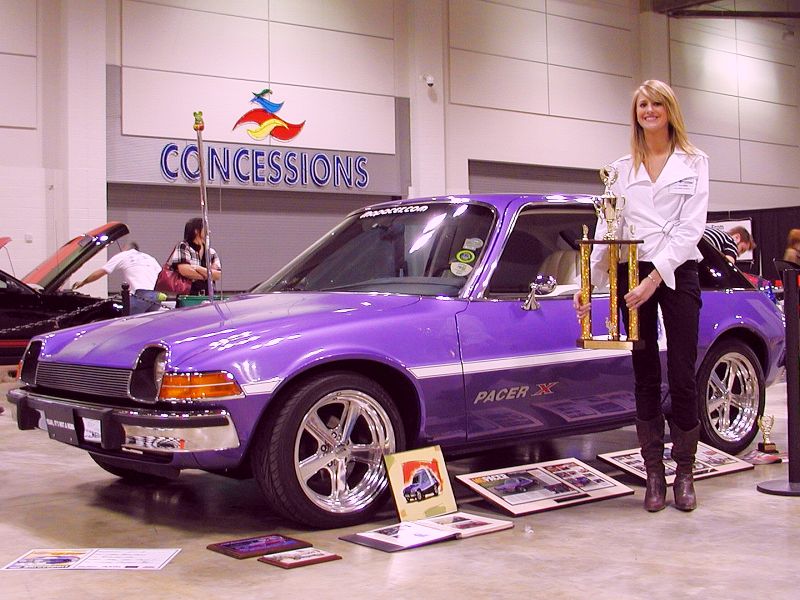 MoPacer in November 2008 Hot Rod Power Tour Issue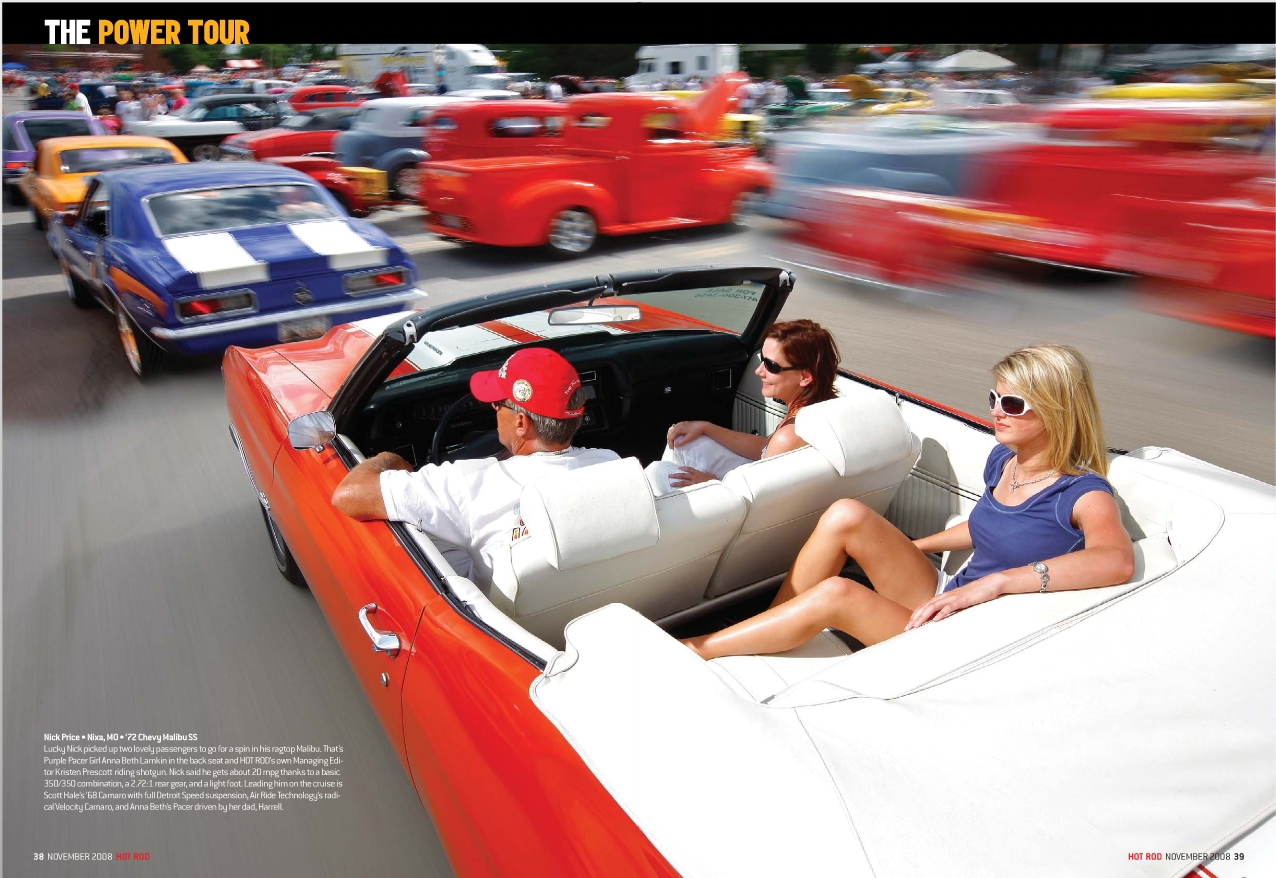 MoPacer in August 2008 Hot Rod Editorial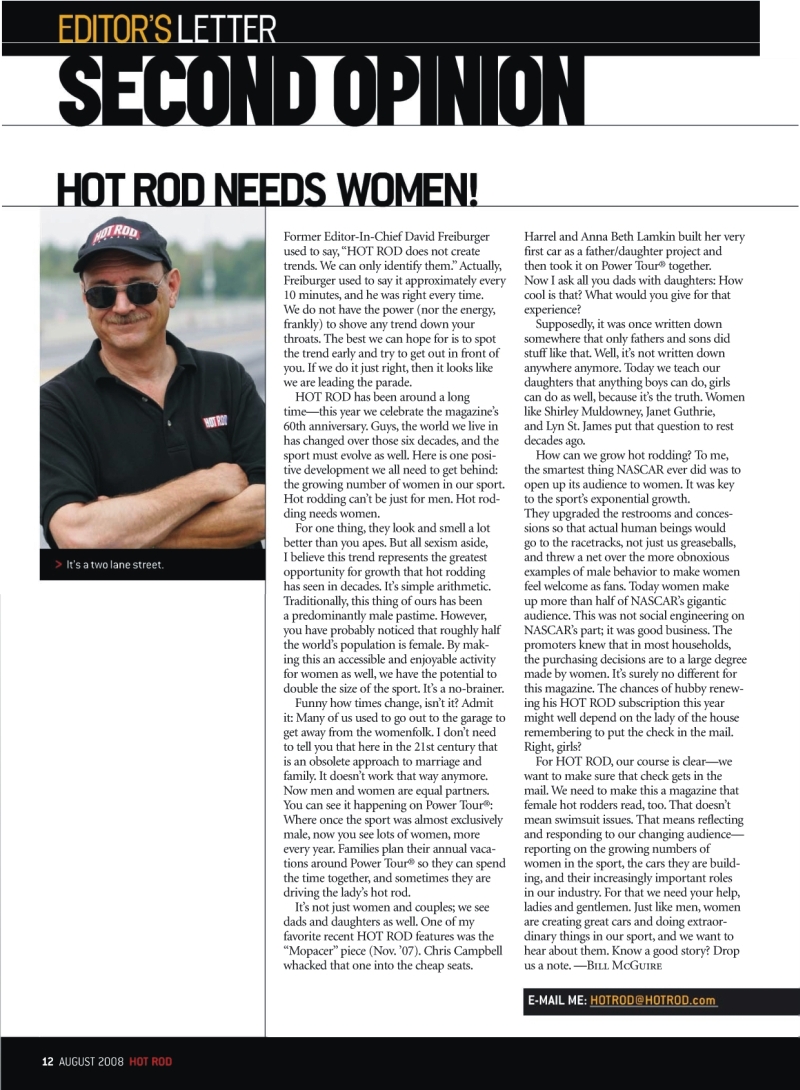 The MoPacer was honored with placement in the front lobby main entrance at the 2008 O'Reilly World of Wheels show in Shreveport, Louisiana.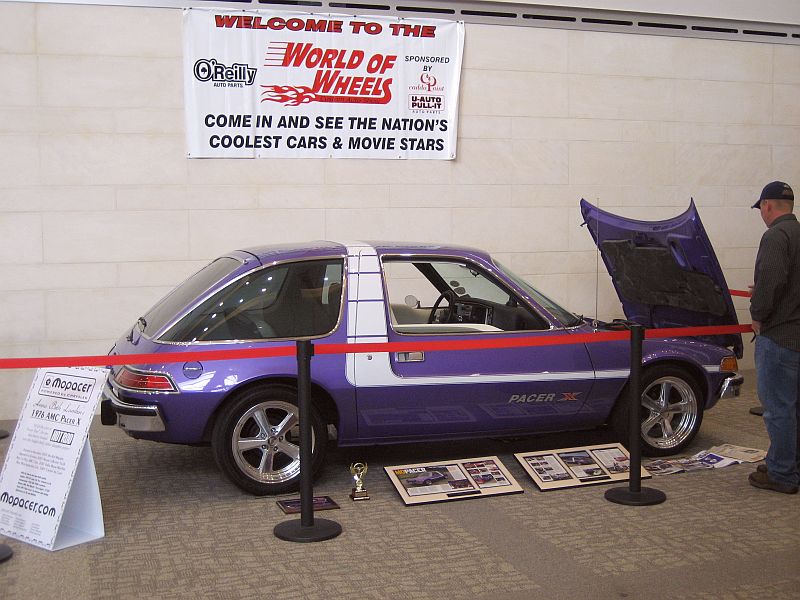 Delaney Auto Design did an excellent job wet-sanding and buffing the car before the show. (My Dad's Canon camera does not pick up the purple like his Olympus.)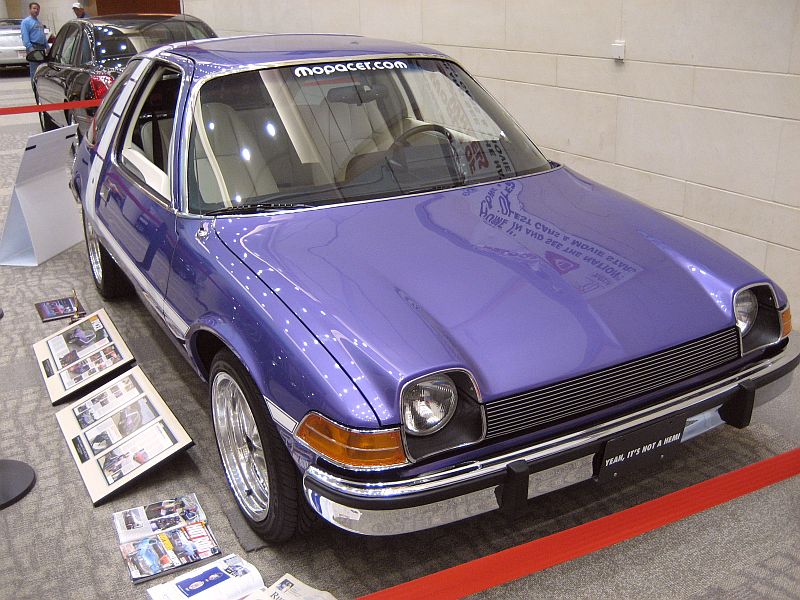 The MoPacer won two awards at this event:
Class Winner, 1970 to 1979 Conservative Hardtop trophy